I have been swamped…. We had meeting galore this week and started staggered start for kindergarten. Anyways here is my favorite font…..
I am just in love with this font!
A blog that is on my must reads this summer is..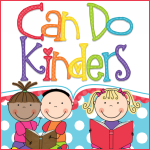 Just so great and positive!! Love it!
My Favorite Online Resource
All the other blogs! It has been a blast and has totally refocused my love for teaching! I also must admit I am a pinterest addict… I can't seem to get enough!
Happy Friday to Everyone!